Living through the uncertainties of the coronavirus pandemic is raising anxiety levels, especially among people sheltering in place. This is a new experience for people who do not suffer from anxiety disorders under normal circumstances. Their anxiety can act as an innate tool to aid in adapting to situations or circumstances, preparing them to move forward in an appropriate manner. For people who suffer from anxiety disorders even in the best of times, the current pandemic adds layers of stress, thus making coping with anxiety extremely difficult.
Coping with Anxiety Strengthens You and Your Social Network
Increased stress and anxiety during an infectious disease outbreak can include:
Fear and worry about your own health and the health of your friends and loved ones
Changes in sleep and eating patterns
Difficulty sleeping (insomnia) or concentrating
Worsening of chronic health problems
Worsening of mental health conditions such as anxiety, depression and Post-Traumatic Stress Disorder (PTSD)
Increased use of alcohol, or other drugs.
The CES Ultra is a U.S. Food and Drug Administration (FDA) regulated medical device with allowable medical claims for anxiety and insomnia. As such, the CES Ultra is an ideal method of treatment (modality) for our current shelter in place experience.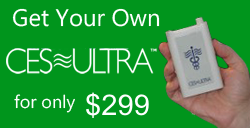 Everyone Reacts Differently to Stressful Situations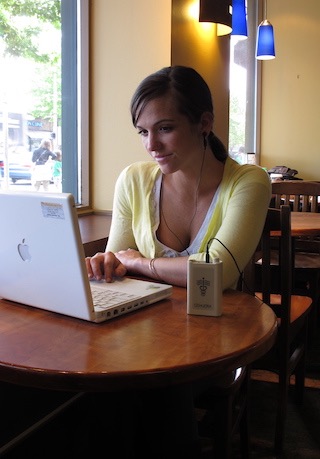 How you respond to the outbreak can depend on your background, the things that make you different from other people, and the community in which you live. People who might respond more strongly to the stress of a crisis include:
Older people and people with chronic diseases who are at higher risk for severe illnesses from COVID-19
Children and teens
People who are helping with the response to COVID-19, such as doctors, nurses, other health care providers, and first responders
People with pre-existing mental health conditions including PTSD, Obsessive–Compulsive Disorder (OCD), Chronic Anxiety and problems with substance use.
Having the right information is imperative for peace of mind and taking proper action. Passing useful information to those we meet can be helpful in calming some of the fears and anxiety.
Great Uncertainty Heightens Fear and Anxiety
Due to the coronavirus pandemic, we find ourselves in a position of great uncertainty. Physical isolation, changing facts and financial insecurity heighten fear and anxiety.
Physical Isolation (Quarantine)
Human beings are social creatures. For the majority of us, isolating from friends, family and the rest of our fellow travelers is contrary to who and how we are. This fact alone can make physical isolation mentally challenging, even for the most stable among us. Physical isolation becomes precarious for people with pre-existing physical or mental challenges. Not knowing how long we will need to maintain our status of relative quarantine adds to the angst of the situation for all of us.
The Constant Changing Facts of the Illness
Every week the experts are giving us new and different information about the virus itself. The range of possible COVID-19 symptoms is ever widening, making it more difficult to identify treatments.
The fact that the science on COVID-19 is unknown makes the situation even more difficult for the average person to understand. It is unnerving to know that the best minds on our planet have yet to identify solid facts.
Financial Insecurity
With no immediate end to the pandemic in sight and the world economy halted, people naturally are concerned about their financial security. The consequences already have become dire for some people. Twenty-six million people have lost jobs, many living a day-to-day existence. Having no idea what will come next or when things will begin to improve can lead one's mind to worst possible financial scenarios.
Get Help Coping with Your Anxiety
Get help coping with anxiety amid the coronavirus pandemic. Your suffering is both real and natural. Cranial Electrotherapy Stimulation (CES) is a safe and effective way to reduce your anxiety, without medication. The CES Ultra is an FDA regulated and registered CES device for the treatment of anxiety and insomnia. Experience the relaxing benefits of the CES Ultra device when coping with your anxiety.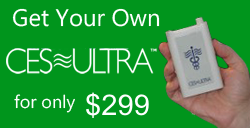 Rated 4.8/5 based on 18 user reviews
My body had actually lost its ability to fall asleep naturally and now, just the thoughts of going to sleep had become a great source of daily stress and anxiety for me. So bad was this problem that when it was actually time for me to go to bed… I would lie there wide awake for hours. The CES Ultra gave me my life back, and I feel like a new person again.

– Wayne R.
Citations