Become a Distributor of the CES Ultra
The CES Ultra has been an FDA regulated and legally marketed Class II medical device since its inception in 2004 with allowable claims for anxiety and insomnia. (510k # 062284).
The CES Ultra device provides a genuine solution for people in your patient/client base, who suffer from anxiety or insomnia, without side effects or the use of drugs. Use of the CES Ultra will provide them relief and positive results, while allowing you personal reward in the process. The CES Ultra is designed for in home use and empowers the end user to facilitate their healing, thus bolstering personal responsibility in the process.
Increase Your Income Stream
The CES ultra has numerous areas of application in a wide market. Having a business or being a professional healthcare provider qualifies you for wholesale distributor pricing.
We offer:
A quality product since 2004 with a unique market.
A wide expanse of clinical and medical areas of application.
The most competitive retail price in the CES device market
High level pricing discounts based on volume
A minimal initial purchase requirement (2 each CES Ultras at wholesale)
Ongoing technical, phone, sales and clinical support directly from company owners and officers.
One year warranty against manufacturer defect.
Shipping of orders within 1 working day
Contact us today to speak directly to an owner or officer of the company. We are always looking for good people to join our distribution team.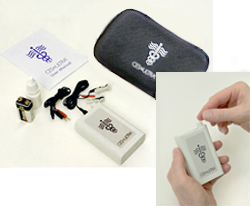 "We have sold hundreds of CES Ultras since its introduction. While we do not release feedback from our customers, judging by referrals and orders for supplies, it seems that the devices have had positive results.
We have a liberal return policy and have received very few back. The CES Ultra has an excellent track record for reliability as well."