Have you ever asked yourself any of the following questions:
Why don't my sleep medications help me sleep anymore, or help me go to sleep when I take them?
Is there anything I can use to help me sleep better without causing side effects that impact my waking life?
Is there anything besides drugs that I can use to help me to sleep?
"Is There Anything that Can Help Me Sleep?"
If you are asking yourself this question, you are not alone. The Centers for Disease Control and Prevention considers insufficient sleep to be a public heath epidemic. The CDC estimates that between 50 and 70 million people are asking, "Is there anything that can help me sleep better?" on a nightly basis.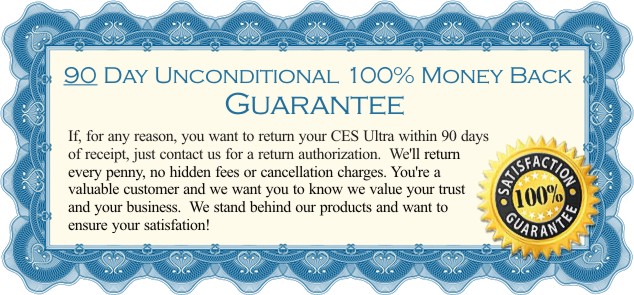 Understanding Cranial Electro Therapy Stimulation (CES) –
A Personal Perspective
If you have ever suffered from insomnia, you know how debilitating this epidemic can be. What you may not realize is that sleep deprivation can be life threatening. The National Department of Transportation estimates drowsy driving to be responsible for 1,550 fatalities and 40,000 nonfatal injuries annually in the United States.
Sleeplessness is more than just a hassle; it is a life threatening illness that demands a solution that really works. Millions of people have searched tirelessly for a treatment that works, only to become discouraged by traditional therapies that offer no real cure, and only seek to disguise the symptoms.
If you are asking the question, "Is there anything ELSE that can help me to sleep naturally, without debilitating side effects?" then you should consider Cranial Electro Therapy Stimulation (CES).
CES treats the causes of poor sleep rather than the symptoms. People who have exhausted other methods to help them sleep are finding that CES was the answer they were seeking from the start. There are a number of reasons why CES has proven successful for people with sleep deficiencies:
CES uses the natural processes of the brain to reset your sleep clock, thus reestablishing your natural sleeping rhythms.
CES has no known side effects.
CES helps the brain to function naturally without introducing a chemical cocktail.
CES relieves the symptoms caused by insomnia, anxiety, and depression.
CES uses a gentle electrical impulse applied to the ear lobes that is anatomically transferred to the brain. The unit is handheld, and is designed to be used at home. Best of all, CES is far less expensive than the ongoing costs of drug prescriptions.
Read more –  https://www.cesultra.com/help-me-sleep-better/